Super Mario Galaxy 2 Review
One of the biggest franchises by Nintendo has always been Mario. When Super Mario Galaxy was released in late 2007, veteran and new comers a like were pleased as to how the game turned out. It was a successful hit and many have been anticipating for the sequel. Since the start of the Super Mario Bros. series on the Nintendo Entertainment System, no one has expected that up until now Mario is still a fab hit even to older gamers. With Super Mario Galaxy 2 now available worldwide (New Zealand release, June 17), can fans expect an awesome adventure once again?
The Super Mario Galaxy series was inspired to the 3D platformer Super Mario 64 that was released 14 years ago on the Nintendo 64. Both have the same type of gameplay but with Super Mario Galaxy on the Wii, there is more to it since there are motion controls involved. Comparing the first Super Mario Galaxy to the second one, nothing has really changed in terms of the gameplay. If that's the case, then what makes Super Mario Galaxy 2 so special? Before starting the review, Super Mario Galaxy 2 is a perfect game in every aspect of platform gaming. Why? Let's take a look on the HOTs and NOTs of the game:
HOT
Same Old Story

Nothing is really special when it comes to the story of each Mario game. In Super Mario Galaxy 2, Princess Peach is once again kidnapped by King Bowser, who somehow obtained the power of the Stars. As always, Mario comes to the rescue and seeks the help of the Lumas whom he aided once before. Thanks to the Starship that the Lumas gives Mario, he can now go and rescue Princess Peach from Bowser into the eight different worlds. Throughout his adventure, Mario will be meeting friends that he will be able to recruit to his Starship. Each of them will have a specific purpose as Mario is near the end of the game. Similar to the first Super Mario Galaxy, there will be Toadstools that will give Mario some help such as delivering a letter from Princess Peach and such.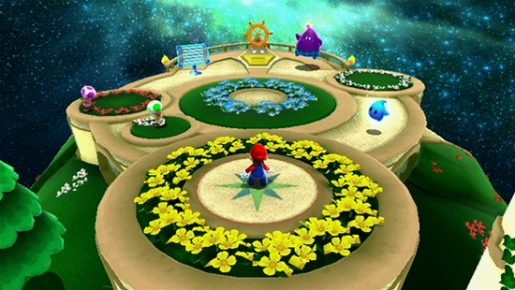 Pages: 1· 2
This entry was posted by
PPNSteve
and filed under
Console Gaming
,
Reviews
,
Console
,
Wii
,
Nintendo Wii
. Tags:
5 out of 5
,
jps
,
nintendo
,
review
,
super mario galaxy 2
,
wii
.